6-Best:In safety
Anti-disaster City
Disaster Prevention Safe City
As natural disasters become more numerous and complex throughout the world, more attention has been given to corporate safety and security. Ever since Hyogo-Kobe was struck by the devastating Great Hanshin-Awaji Earthquake in 1995, the area has been promoting "creative reconstruction" that pushes for the construction of disaster-resilient cities where citizens can feel safe. Now, with the establishment of facilities such as the Disaster Reduction and Human Renovation Institution, the Asian Disaster Reduction Center, the Hyogo Emergency Medical Center, the WHO Kobe Center, and the JICA Kansai International Center, Hyogo-Kobe acts as a hub for sharing disaster mitigation and management information. With Hyogo-Kobe's efforts to build safe and secure communities as well as disaster-resilient urban areas, you can be sure that external risk factors will be reduced.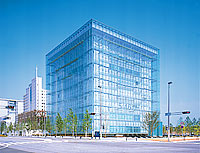 Countermeasures Against Calamities
https://web.pref.hyogo.lg.jp/safe/index.html
(Japanese only)
This site offers general information on the regional disaster prevention plan, disaster-prevention facilities and programs to raise people's awareness of disaster prevention.
People and Disaster Prevention Future Center
http://www.dri.ne.jp/en
This center is an information base for people who want to learn about the effects of the Great Hanshin-Awaji Earthquake, as well as a research and dispatch base for organizations involved in providing disaster prevention information, such as The Asian Disaster Reduction Center.
Hyogo Prefectural Emergency Management and Training Center
http://www.fire-ac-hyogo.jp/
(Japanese only)
This center is the core facility for the disaster-prevention network covering all of Hyogo. Fostering human resources involved in regional disaster prevention is part of its mission.
Disaster Reduction Learning Center
http://www.jica.go.jp/english/our_work/thematic_issues/disaster/disaster.html
As part of their global cooperation efforts, Hyogo Prefectural Government and the Japan International Cooperation Agency(JICA)have been fostering human resources involved in disaster prevention in development countries.
---